---
« Back
Family Games Night!
Details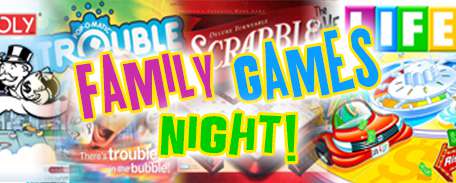 Have you played Exploding Kittens, Blokus or 5 Second Rule? If not then this is your chance! Join in the fun as a larger Nashville Road family and celebrate Family Day with an evening of food, fun and games! Bring along your favourite game to play and
sign up
to let us know what part of the meal you're bringing to share (salad, main dish or dessert) as part of the potluck dinner! Get ready to connect around tables and get to know one another just a little bit better!
Cost:
Free - just bring something to share for the meal if you can - no worries if you can't - there's lots to go around!
Date
Sunday Feb 16, 2020
06:00 PM
Add to your calendar
Location
Main Auditorium - NRCC 6950 Nashville Road
Kleinburg ON
If you'd like more information about this event, please complete the following form
---