Calendar
---
« Back
Christians Against Poverty
Details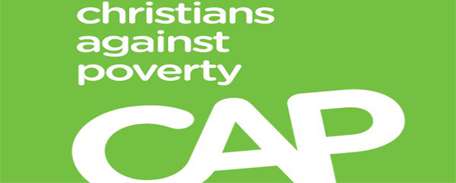 We're excited to have Christians Against Poverty with us this Sunday as we consider another practical way that transformed hearts can express the life changing supernatural grace of God in everyday life!
John Kirkby founded Christians Against Poverty 1996 in response to the tremendous poverty he saw in his home city of Bradford, England. As a Christian, he believed God was calling him to use the skills gained through 17 years experience in the consumer finance industry to reach out to people suffering under the burden of debt. Armed with just a few pounds and his faith that God would provide, John set off on an incredible journey. Since then CAP has grown into a large UK charity that has given thousands of people a real answer to debt and hopelessness in the UK, and later also in Australia and New Zealand and now Canada! John says -
"I do believe that God has given us a 21st Century answer to one of the most pressing social needs within society today. Jesus met people's needs with love, compassion and practical help. Our desire is to simply do the same and watch the miracles unfold."
Date
Sunday Feb 11, 2018
11:00 AM
Add to your calendar
Location
Main Auditorium - NRCC 6950 Nashville Road
Kleinburg ON
---