Bible Reading Plans
Reading through the Bible is an incredible journey and it will be a rewarding experience and having a plan will help! Below are links to different reading plans to help guide you through the bible in a year. Each take a different approach. Click on the link next to each description to download the plan

Chronological - Read the Bible in the chronological order in which the stories and events took place.
Straight Through - Read the bible from Genesis to Revelation in a year.
5x5x5 - Read through the New Testament in a year, reading Monday to Friday. Weekends are set aside for reflection and other reading. Especially beneficial if you're new to daily Bible reading and want a specific plan.
Daily Readings - Four daily readings beginning in Genesis, Psalms, Matthew and Acts.
A GREAT APP FOR YOUR DEVICE IS THE YOUVERSION BIBLE APP
Offering free daily short bible studies as well as a great Bible App for Kids!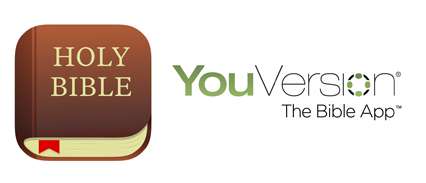 Topical Bible Study Plans - Various short studies on topics of interest